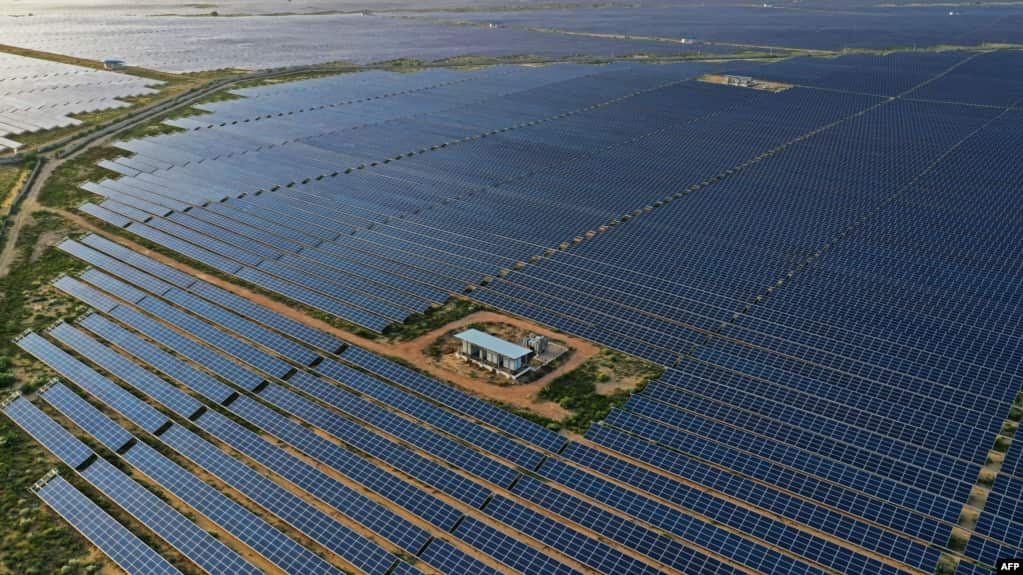 More governments increased plans to support renewable energy and reduce emissions from fossil fuels, like oil and gas, in 2022.
In India, the government plans to send $2.6 billion to support the manufacture of equipment used for solar energy.
Companies like Renew Power hope to gain from the plan. The energy company has over 100 clean energy projects across India. It has also become the world's tenth largest solar and wind energy company in 10 years.
Renew Power's chief Sumant Sinha said the government spending on renewable energy sends "a strong signal" that the country wants "to become a manufacturing location for renewable energy equipment and a global alternative to China…"
In August, The United States signed into law the Inflation Reduction Act. The legislation includes about $375 billion in spending over the next 10 years to support renewable energy. The law approves government support for the electric car industry and solar energy industry.
Earlier this year, the European Commission presented a plan to reduce European dependence on Russian oil and gas. It also aims to speed up the change to renewable energy.
Kingsmill Bond is an energy expert at the non-profit Rocky Mountain Institute based in the state of Colorado. He said that fossil fuel demand reached its highest point in 2019 and will at some point start to go down. Bond added that the price of renewable energy was getting closer to that of fossil fuels and in some cases it was cheaper.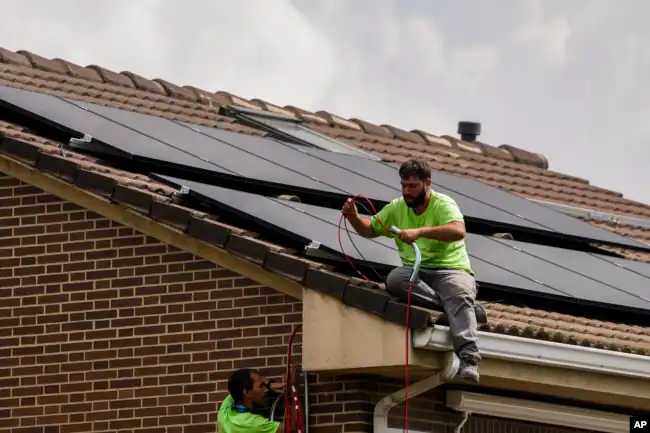 A report from the International Energy Agency said that oil prices rose above $100 a barrel in the middle of 2022. High natural gas and coal prices pushed electricity costs higher in many places around the world. But increased use of renewable energy saved Asian countries, including China and India, a total of $34 billion in the past year, a separate report found.
Along with the move towards clean energy, use of gas and coal increased in 2022, partly in response to the war in Ukraine. As Russia's sale of gas to Western Europe was reduced, coal production increased in Germany. India's coal production also increased by about 17 percent from April to November 2022.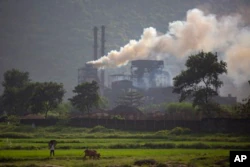 "It was a good year for renewable energy but sadly, not a bad year for fossil fuels either," said Vibhuti Garg, a New Delhi-based energy economist at the Institute for Energy Economics and Financial Analysis based in Ohio.
But pushed by earlier developments, wind and solar energy activity increased in 2022 in many parts of the world.
Dave Jones is an energy expert at Ember, an environmental organization based in London. He praised renewable forms of energy as being clean, low-cost and, in his words, "secure"
Jones said: "You know, 20 years ago, renewables became the cleanest forms of energy and then in the last few years, renewables became the cheapest form of energy."
"Only this year, they've become the most secure form of energy," he added.
I'm Andrew Smith.
Sibi Arasu wrote this story for the Associated Press. Andrew Smith adapted it for VOA Learning English.
_____________________________________________________________
Words in This Story
emissions –n. (often pl.) something that is released, such as a gas or gasses, from a process
location –n. the place where something is
alternative –adj. a choice that adds to possibilities
in response to –phrase something that happens in reaction to something else
______________________________________________________________
Reference: https://learningenglish.voanews.com