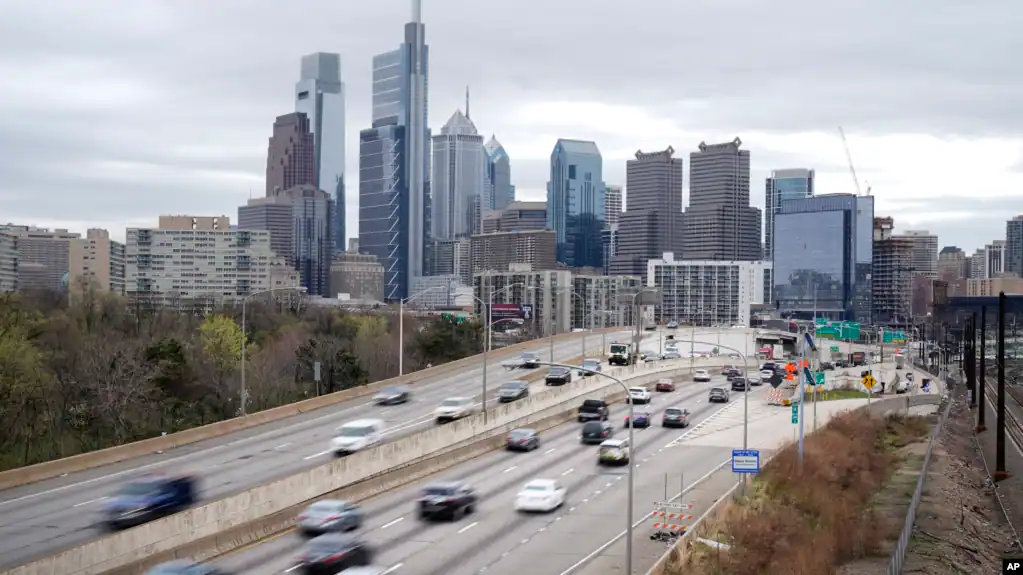 A new study has found that tools designed to warn drivers and automatically stop vehicles in emergency situations helped reduce crashes by about 50 percent.
The study is one of the largest of its kind to examine the effectiveness of driver assistance systems.
The research was carried out by the Partnership for Analytics Research in Traffic Safety (PARTS). The organization is a partnership between automakers and the U.S. Department of Transportation's National Highway Traffic Safety Administration.
For the study, numerous automobile manufacturers supplied vehicle equipment data on 93 different vehicle models from 2015 to 2020. This information was combined with data collected on more than 12 million police-reported crashes in 13 American states.
One of the technologies studied is called forward collision warning. Collison is another word for crash. This system uses cameras, radar and other technology tools to gather information on safe driving distances. It warns drivers if their vehicle is getting too close to other vehicles ahead.
Another related driver assistance tool is known as automatic emergency braking. This system is designed to identify possible crash dangers involving vehicles ahead. The tool can automatically slow or stop a vehicle if it senses the immediate danger of a crash.
The PARTS group's study found that front to rear crashes were reduced by 49 percent when the striking vehicle had both forward collision warning and automatic emergency braking. The systems also reduced crashes resulting in injuries by 53 percent.
The research also suggested automatic braking systems perform well in many situations, including poor weather and low light conditions.
The study also found that vehicles equipped with technologies designed to keep vehicles in their driving lane "are effective in reducing single-vehicle crashes that lead to serious injuries."
Many carmakers now include this kind of technology on some vehicle models. It is designed to automatically keep a vehicle centered in lanes of traffic. The study found these tools reduced crashes involving vehicles leaving the roadway by eight percent.
Tim Czapp is an industry representative on the PARTS board. He also serves as a top executive at the Europe-based auto group Stellantis. He said in a statement that the latest study shows the driver assist technologies "can substantially reduce the number of crashes and improve safety outcomes."
Czapp added that the results demonstrate "real-world effectiveness" that can help prevent injuries and loss of life.
A separate study recently provided similar results. That study centered on crashes involving pickup trucks. The Insurance Institute for Highway Safety (IIHS) carried out the study. It found that automatic emergency braking systems reduced rear crash rates for pickups by 43 percent.
The study involved numerous pickup truck models and data from police-reported crashes in 25 states from 2017 to 2020.
Jessica Cicchino led the IIHS research. She noted in a statement that pickups currently make up 1 of every 5 passenger vehicles on U.S. roads.
Since these vehicles are larger and heavier, it can "make them dangerous to people in smaller vehicles or on foot," Cicchino said. She added that even though pickup trucks present more danger, "manufacturers have been slow to equip them with automatic emergency braking and other crash avoidance systems."
Cicchino advised that "the faster automakers can make sure that every pickup they sell has this important safety feature, the better."
Both new studies confirm the effectiveness of some of the latest driver assistance systems. They followed another recent study suggesting that many drivers using such tools often treat their vehicles like they are fully self-driving.
That study, also carried out by the IIHS, warned that drivers who put too much trust in driver assist technologies are putting themselves at risk for serious accidents. A majority of drivers in the study said they were more likely to perform non-driving related activities, like eating or texting, while using the tools.
I'm Bryan Lynn.
Bryan Lynn wrote this story for VOA Learning English, based on reports from The Associated Press, the Partnership for Analytics Research in Traffic Safety and the Insurance Institute for Highway Safety.
Words in This Story
automatic – adj. something controlled using machines and not people
brake – n. a part of a vehicle that helps it slow down or stop
rear – n. the back part of something
lane – n. part of a road that is separated from the other parts, usually by a painted line
substantial – adj. large in amount
outcome – adj. the result of something
feature – n. a typical quality or important part of something
References: learningenglish.voanews.com